It's seems to have  been a long time coming, but one of my favorite TV channels broadcast it's last programme this week.  The channel is BBC3 and it's future has been much discussed over the last couple of years with the increasing pressure on the BBCs budget.   The main audience for BBC3 is from a younger audience than the corporations other channels which is one of the reasons that the channel has been moved exclusively online.
That's right the channel that launched Little Britain and Gavin & Stacey  will no longer be available via your TV set (at least not via a TV signal).   The move was initially suggested in 2014 and approved by the BBC Trust shortly afterwards and to be fair does make a lot of sense.  Not only will the move save the BBC millions but it also will allow it to evolve directly on the medium where it is perhaps most watched anyway.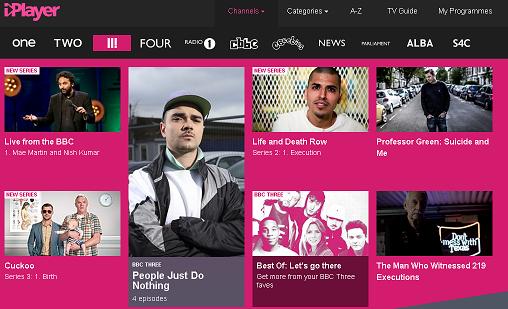 It also seems to have got a trendy new icon on the iPlayer application to herald it's new home and image.Of course not everyone is pleased, BBC Three is a very popular channel among all age ranges – indeed it's one of my favorites and I'm afraid I can no longer be classified as a youth viewer.
However the reality is that the target audience is the bracket 16-24 years old and they simply don't watch TV in the same way as older people.  For a start their much more likely to watch on another device like a phone or tablet.  They also favor watching at different times and more in line with online streaming services like Amazon and Netflix.
BBC 3 will have to change in it's new environment that's for certain, many of it's shows are licensed from big US media companies and cannot be broadcast online.  It's expected that the move will allow more home grown content will be delivered in a digital media friendly way with short clips, blogs and updates which can be rebroadcast frequently.
Many shows are expected to be rebroadcast on the terrestrial channels like BBC and BBC 2 however, although it's unclear which shows will be repeated.  It does mean that you'll need internet access of some sort to enjoy the new channel and for viewers outside the UK using a VPN like this to watch UK TV online they'll actually be able to enjoy more of BBC3