There are many things about living in Italy that are truly wonderful – the food, the history, the art and the people just to start. However for any non-Italian speaker starting out in an Italian city can be difficult to begin with. Trying to understand Italian bureaucracy is pretty daunting if you're Italian, for an English speaking expat for example it's well nigh impossible.  If you've ever seen one of those comedies where people run around buildings being referred to different rooms until they end up where they started – that is not comedy in Italy – it's real life.
There are lots of websites that can help you with aspects of living in Italy for the expat, try The Local for one. However at the end of the day, especially if you're learning the language – there's something that can possibly save your sanity – UK Television online!  Now for me it was the UK sport, documentaries and other British TV channels that were my saviour.  So ok there is brilliant football coverage here in Italy but not so much if your 'team' plays in the Conference division of the UK league.  BBC4 and the hundreds of archived history programs on BBC iPlayer also reminded me why I love Italy so much.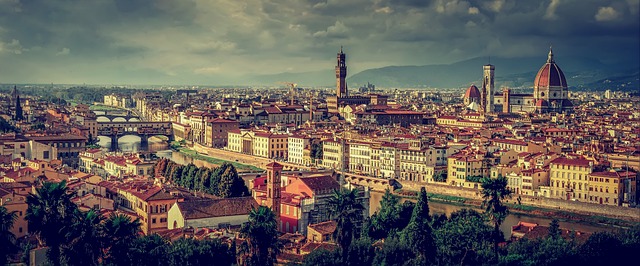 However although all the UK TV stations are available over the internet, there are some issues accessing them from Italy or indeed any country including Spain.  The problem is that all the major channels are 'geo-locked' meaning that you can only access them over the internet from inside the UK, you can't normally get bbc 1 live stream abroad.   How do they tell?  Well they check something called your IP address when you connect, if it's not originating from the UK then you'll get blocked.
Fortunately we can hide this location by using something called a VPN which is not as complicated as it sounds!   Here's a brief explanation of how to watch UK TV online in Italy simply by using one to hide your IP address.
My apologies for the picture of Donald Trump in the video unfortunately he's in the news a lot. That's all there is to it, select a VPN server in the UK and you have full access to all the British TV online sites. Some have started asking you to register but don't worry just create an account and use a British post code from somewhere and you'll be fine.
For an expat it's a great investment as you can use it to switch countries at will and even watch things like the US version of Netflix or watch Sky Go abroad if you have a subscription.
Ironically I actually used it to watch the Italian station RAI when I was back in England, as RAI does the same and blocks access from outside Italy. Now the EU is trying to stop these stupid, digital borders that block access to web sites when you travel. However unfortunately this is likely to exclude the UK at the time of writing (thanks Mr Farage grrrrr), but it may be that they join in any agreement anyway.
It's ridiculous to have the world's biggest communication network hosting these sort of region blocks but at the moment they seem to increasing at an exponential rate. Using a VPN which you can switch between countries is one way of taking back control of your web access and it also secures your connection. This is important as it adds a layer of encryption to your connection keeping your data safe and activity private.
Our recommendation is the excellent Identity Cloaker based in Prague. It's network is extensive, well supported and lightening fast which is your looking at streaming Eastenders or Math of the Day is what counts.
Try this trial for only a few Euros.