I have to say I don't watch ITV that much, and when I do it's something that's very specific. However this afternoon I am enjoying the French Open Tennis finals which are covered on ITV4, and when you look through the listings there's a lot of good stuff broadcast (oh and Jeremy Kyle). So for others who want to watch ITV player and who are not currently located in the United Kingdom, here's a quick guide.
First of all you need an account, not sure why, but you do. So first make your way to registration page which you can find off the homepage – https://www.itv.com/itvplayer/ .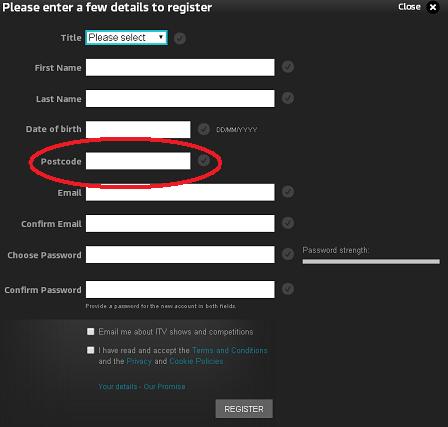 All easy stuff which you can make up if you wish, except the email account which you'll need to confirm.  Under the postcode section, just put any UK postcode if you're not resident in the UK – if your on holiday put your real one from home, otherwise just pinch one off a hotel, restaurant in the UK.
That's it really, you'll need to login every time but you can set it to remember your login. Unfortunately there are a couple more steps – first one is to change your system time, apparently you can get issues if you're in a different time zone (because it shows you're not in the UK).  It's never been a problem for me, but it only takes a minute to change you system time to GMT so worth doing while you're trying to watch some thing on ITV player abroad.
The second is to change your IP address to a UK one to fool the geo-blocking, for this please watch this video entitled – ITV Player USA.
That all there is to it, just like all the other UK TV stations you need to switch your IP address to a UK one using a proxy/VPN provider and it will all work perfectly.