However much I pretend to myself, my French is simply not quite good enough for many everyday situations.  Sure if you catch me on a Saturday night outside the cafe-tabac after a few glasses of red then that conviction is much greater.    Yet, put me in front of anybody to try and deal with anything administrative or financial and it's not long before I resort to loud English and hand gestures.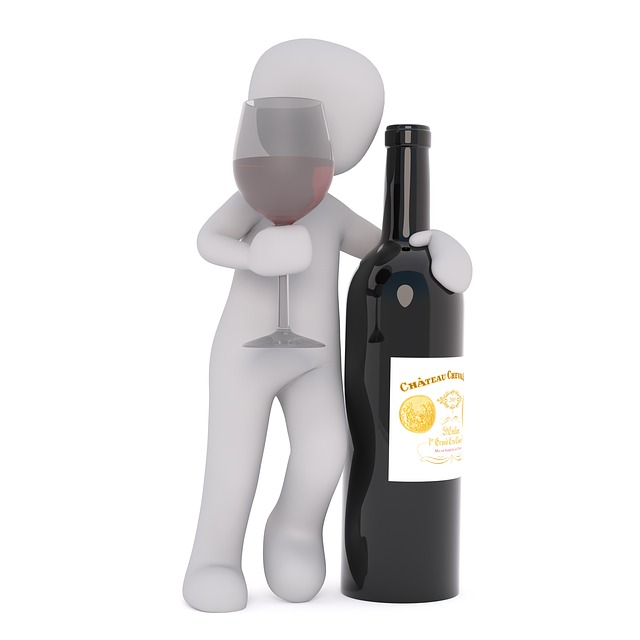 I've been told to just watch more French TV, however for me that's usually an American movies on M6 Replay which has French subtitles.   Besides, I'm British and UK TV is one of the things I do miss about the home country.  So here's how I personally figured out how to watch UK TV online in France.
Now you're probably aware that most big TV stations broadcast online nowadays, meaning you can watch just as easily on your computer/laptop as on a normal TV set.   Indeed the BBC were actually a pioneer in this field with an application called the BBC iPlayer.   All the other UK TV stations have followed suit and have their own versions, the ITV one is called the ITV hub.  I used these sites all the time in the UK on my laptop, simply because I didn't need to have a TV set in every room.   However if you visit these sites from another country outside the UK – e.g France then you'll get a nasty surprise – i.e. if you try and view abroad they don't work.
The reason is unclear? Something about program rights, copyright laws etc etc, probably more about making money from overseas markets I guess.   The reality is that you won't be able to watch any broadcasts and any shows which includes the News and Match of the Day at all from France.  The method used is to simply  look up the nationality of your IP address, sounds a bit racist to me, so if it's not from the UK you get blocked or routed through to a different area.
There is fortunately a solution to watch UK TV in France which you can see in the following video:

So that's it really, what you are doing is simply hiding your real IP address, i.e. the French one, by relaying your internet connection via a VPN server based in the UK. It works beautifully and gives you full access to all the British tv channels.   Remember though all other aspects of your browsing will be switched to the UK while you are connected – e.g UK based search results, routed to UK Amazon and so on.
What are the drawbacks? Well the main one is obviously you have to pay someone to run these servers, so there is a subscriptions cost although it's not very much.   For me being able to watch the news on BBC 1 Live stream abroad every evening it's definitely worth it.   Otherwise the key factor is speed, if the UK based server is fast then you'll not really notice any difference. However connect through to one of the advertise sponsored or overloaded VPN servers and you will unfortunately find your web speed will plummet and videos will need to buffer every so often.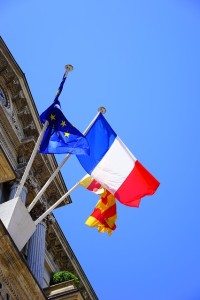 At this point I should do a little update because much of the information on the web especially on YouTube is out of date. In times gone by you could use something called proxies to access UK TV stations, you could even use free ones however these no longer work. Forget basic proxy servers to watch UK TV online, they are blocked automatically by all the media sites including the BBC. In fact many of the VPN (Virtual Private Network) services have also been blocked so check with a trial before you subscribe to a service. The ones that still work are those marketed as VPN security services not BBC TV watching programs – the latter have all been blocked either by IP address or the various legal departments.
In 2017, you'll need a fast, secure VPN service to watch UK TV online in France. You'll also need to set up an account on most of these services however that's not normally an issue – just fill in the details and use a valid UK postcode when prompted.  Some time ago ITV Hub also started checking the nationality of your computer – damn Brexit, although I'm not sure if they still do this.   If you get problems with ITV got to control panel and just change your region/locale to UK and your time zone to GMT.
So that's it, our recommendation for a VPN service for watching British TV from France is below, it's fast, secure and reasonably priced – called Identity Cloaker.   It also offers loads of servers in different countries which means you can use the same trick to watch other online TV stations.  You can catch Premier League Football on some of the US and Canadian sites, switch to the US version of Netflix (much better than all European ones) as well as enjoying all UK TV stations.  Go and have an explore, I actually watched a whole match of Gaelic football transmitted on RTE (Ireland's national broadcaster) by simply selecting and Irish server instead.
The software is very easy to use, and you can also use it on other devices however you need to set up the connection manually.  You only have to do  it once, and there's a document showing you how you can watch uk tv abroad on ipad and smartphones too in the members area.
So if you're missing the best of British TV online then here's our solution a super fast, secure service working fine in 2017.

Test it first, with the trial account – IDC Link