People move away from their home country and embrace the expat life for many reasons.  However it is normally understood that it can initially be a very challenging period and can cause a variety of psychological problems.   The issues usually affect most expats but they are often increased depending on personal circumstances and of course their new home, switching to East Africa is going to be much more of a change than switching to Ireland.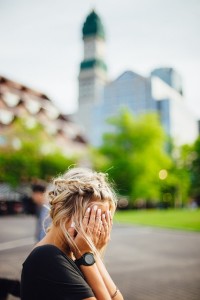 Many people find themselves slightly less confident, simply because they are in a  strange environment where it takes time to become accustomed.  Language issues are also a factor, sometimes simple chores or situations become much more complex because of language barriers.   Solving issues around housing, transportation, utilities and schooling for example can be very different in your new country.  A useful guide if you're thinking of moving is the BBC's Expat Guide.
Many UK expats report issues with homesickness, stress anxiety and sleeping disorders all of which lead to the statistics that suggest nearly 40% of expat relocations end in failure.
There's no magic bullet to solve these issues,  time will take care of most  of them.  However there are steps you can take to ease the transition and one simple but very effective one is to maintain access to your 'old life'.
Which is why in expat bars across the world, you will always find somewhere an expert on being able to access resources from the 'homeland'.  Take for example the problem of an expat being able to access UK TV online for instance.   Despite all the major UK Television company's broadcasting the majority of their programmes online, all of these are effectively blocked outside the UK.  Using a technique called geolocation, each website looks up the nationality of your IP address when you connect – if it's from the UK then it work anything else will get blocked and polite sorry messages.   The BBC actually redirects people to an international version of it's site which includes lots of news but none of the TV and radio programmes.  There are some solutions including a rather expensive and not needed expat tv box and you can spend half your life playing around with the expat TV kodi solution.  For the latter you'll spend many hours shouting as your favorite TV shows buffers and stutters all the time, don't bother there's easier ways than all these expat tv uk networks!
It's extremely annoying but fortunately the solution is quite straight forward such as in this video – How to download from BBC iPLayer Abroad.
This video refers to downloading programmes to watch offline, however you can use the same software – Identity Cloaker to watch live from the BBC too. You can also use the UK based connection to watch other channels like ITV, Channel 4 and Channel 5. In fact whilst you are connected to the UK server then you are treated as a Uk based surfer. Many expats also use it to watch things like Sky GO or the UK version of Netflix although obviously you need a subscription to access these.
There are lots of these VPN solutions available but many are very slow and underpowered.  Others like the My Expat telly systems are rather limited restricting you to specific countries unless you pay more.  Just check out online information and take a look at the my expat tv reviews.   The best VPN solutions offer huge networks and don't restrict you to specific countries,  this means you can access English language programmes in places like Canada, USA and Australia where there's loads of stuff online.
For someone who is feeling a bit homesick then it can be a huge help to be able to check out the UK news, watch a familiar TV show or soap. Although I've never personally been a fully fledged expat, I have spent a year or more working abroad and the ability to watch the BBC News and Match of the Day was a huge comfort.
The choice of VPN programme is important as nowadays many of them have been blocked by the TV stations. The BBC after years of tolerating access from outside the UK have started to become quite aggressive in blocking these VPN services. When selecting a service, always try out a trial first – most have inexpensive short term accounts. Also the majority of services still working are those which are marketed and sold as VPN services rather than ways to watch UK Television, this is important because they are much less likely to be targeted by the media companies.
Here's our recommendation – still working in 2017 for Expat UK TV Online.

Try out the trial