It's not so far away, but unfortunately when you are in Ireland, many great UK TV web sites become unavailable. Fire up the BBC home page from Dublin for instance and you won't see the normal UK version, but the 'International BBC home page'.  It appears that BBC iPlayer Ireland simply isn't going to happen!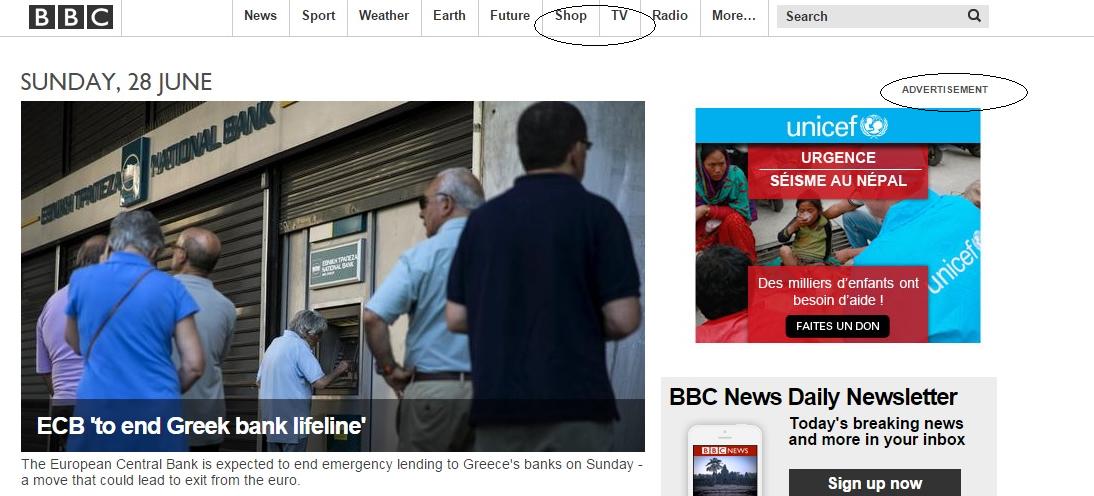 There are two, obvious differences – firstly adverts appear on the site and on the TV page instead of being able to watch live streams from all the BBC channels, you just get information on programmes and channels. Also you won't be able to find the link for BBC iPlayer if you're in Ireland.
Basically all the best parts of the site are disabled, no live channels and no wonderful BBC iPlayer if you try and stream anything you will simply get a message about the BBC not being available. A similar experience awaits anyone visiting the other UK TV channels – ITV, Channel 4 and 5 will all have blocks against viewing if you're outside the UK.
It's called Geo-Blocking and it operates on all the world's big media sites. Basically the web site looks up the location of your IP address when you connect, then either allows access or blocks/redirects depending on where you are. Fortunately it's fairly easy to bypass if you hide your IP address using a proxy service – here's how I watched from Dublin.
The software sits in your task bar and you just click to change your location, you can also use your account on other devices like iPads, phones and tablets, just look for the guides in the members area. There are also versions which work with Android and Mac OS X, all included in the subscription – use one or all of them on all your devices.  Use this service to unlock virtually any web site anywhere in the world – simply select the correct location and you'll get access.
As always – try the short trial first to see if it works for you –
.
To use on iPad see here –