A couple of years ago, getting access to Netflix when travelling was a little hit and miss. Netflix had only set up in a few countries and as soon as you left those countries your account would cease to work. It didn't matter that it was all online, your physical location mattered – if Netflix hadn't expanded to that country then you were out of luck.   The question – can I watch Netflix on holiday used to be a resounding no, unless you happened to be in certain countries. In 2014 Netflix was only available in about forty countries so if you travelled slightly off the beaten track chances are you'd lose your Netflix overseas access. In 2016 however, Netflix announced a global rebranding exercise and an expansion into 130 new countries across the world. This made it much more likely that your account would be recognised wherever you happened to be.  You can for instance now watch Netflix in Europe wherever you happen to be.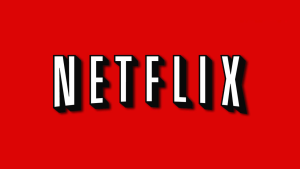 However it's not quite that simple, location still is a factor. For example normally you can't watch UK Netflix abroad as you'll be redirected to the 'local version' of Netflix. So if you are in France you'd get the French version of Netflix, in Japan the Japanese version and so on. It doesn't even matter if you change Netflix billing country, it's where you are physically located which matters. The problem is that not only are these versions obviously localised the number and quality of movies and TV shows varies quite extensively. For example the US version is obviously English language based but also contains many thousands more films than any other country.
The plan is for Netflix to be eventually completely global and there will be no difference between British Netflix and anywhere else but that's likely to be a long way off. The main issue is that content that Netflix doesn't own must be licensed on a per country basis. So it's going to be expensive to license most things across the board unless it's something Netflix has created.
The problem for the Netflix traveller is that some regional versions are nowhere near as good as others, particularly if you have a language barrier. The UK traveller is unlikely to be too upset if he travels to the USA as it's an English language based service with thousands more films than the UK version. However if you visit somewhere like Spain, Japan or Italy you're obviously going to find completely different content. It's worse if you're half way through a box set and it disappears when you login at your new location!   So let's learn how to change country on netflix account and watch whichever version you want to.
How to Watch UK Netflix Abroad
There is a method to control which version of Netflix you see which involves using a VPN connection. When you connect via a VPN (Virtual Private Network), Netflix sees the location of the VPN server and not your real location. Which means if you connect to a UK server, then you'll be directed to the UK version of Netflix here's an example –
Now it's important to remember that although you can use a VPN for accessing UK television channels like BBC, ITV and Channel 4 – some work better than others. The BBC has blocked many VPN providers but Netflix has gone a step further 99% of VPN providers don't work with Netflix since last year. They went a step further than BBC and actually blocked all IP addresses which are non-residential IP addresses. This means that any connection coming from a commercial datacenter such as nearly all the VPN providers will be blocked. The same goes for that VPN at work, unless it originates from a residential address then it will get blocked automatically.

The few VPN services that still work have had to invest in a residential based network in order to fool Netflix into believing the connection is from a home computer. Unfortunately this is very expensive so you may find the service restricted to specific countries.
For example the only VPN provider I know which in 2017 will reliably work with Netflix is Identity Cloaker (trial ) however at the moment they only support UK and US versions. That means that if you were in Spain you'd be able to watch Spanish, US and UK Netflix abroad using Identity Cloaker.