For a small island, Cyprus is surprisingly well supplied with both TV and Radio stations many of which broadcast 24 hours a day.     The regulatory body is called the Cyprus Radio-television Authority which covers all the stations broadcast across Cyprus.
So how is the English only speaker served in Cyprus is there something instead of UK TV?  Well the majority of programmes obviously are broadcast in Greek, however there are a couple of exceptions.  CyBC the Cyprus state broadcaster has a news slot in English every day, although this is only ten minutes or so.    Unfortunately this only covers international news which are perhaps better served elsewhere.
There have been requests from Ex-pats to cover local news in this slot, but as yet nothing has happened.  CyBC also broadcast quite a few films in the English language with subtitles in Greek.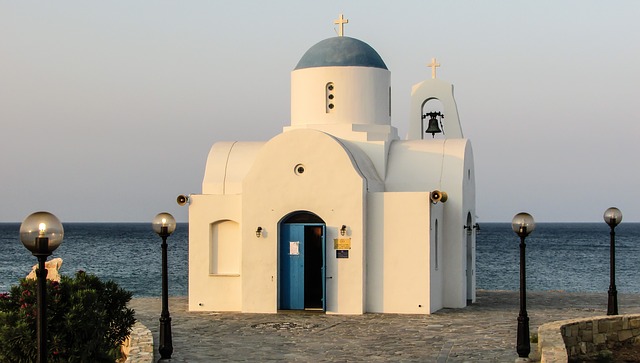 The total amount of TV stations you can receive will depend on your location in Cyprus.  Not all the stations cover the whole of Cyprus indeed many only broadcast to specific areas.   Most of the stations however stream live to the internet, so you can usually access these online if you wish,
Cyprus has followed EU guidelines and switched off analogue terrestrial TV in 2011.   Just like other countries, the digital switchover has meant older TVs are no longer useable, although you can get digital boxes which will prolong their usefulness.
There is no TV license in Cyprus, although there used to be a tax added to electricity bills to fund the national broadcaster.    This was eventually scrapped and now CyBC is funded from advertising and a series of Government grants.  Many English people subscribe to digital packages which you can get bundled with broadband which has some English TV stations.
The best option though if you have a decent internet connection is invest in something called a VPN service which can actually get you a UK IP address in Cyprus.   This is important because it allows you access to a host of English speaking channels directly to your computer.  For example with a UK IP address you can get every UK TV channel streamed live to your home in Cyprus.
Here's an example of watching BBC 1 Live Online using a VPN from outside the UK.
As you can see it's relatively straightforward and allows you to hide your Cyprus IP address and exchange it for another country. So to access all the BBC and British channels you would select a UK IP address. You can use other countries though as well, the US and Canadian ones will give you access to lots of English speaking channels in those countries too. You can even switch your Netflix account to a US one temporarily if you sign on to a US VPN firstly.
There are other options in Cyprus including some satellite feeds and deals. You can also rent films on DVD and even videos in the larger places. there are still quite a few DVD rental stores around in bigger places too which are very cheap to rent films from.
If you're not bothered about TV there is quite a bit of English language broadcasting on the radio. Most of the big radio channels have regular slots for news and entertainment in English, just check out their timetables. Of course, you can also access thousands of radio stations over the internet and generally these aren't geo-restricted like TV stations.
Try our favorite VPN for British TV Identity Cloaker here – IDC